Mexican Owned • Socially Conscious • Women Run
We are fun group of passionate people. Although we have different backgrounds we're united by the love of food (and tacos).
Anais Martinez
Founder
In love with blue corn tlacoyos and always down to meet a new taco place. Owner of The Curious Mexican blog where she shares her love of food and travel in Mexico
Sofía Miranda
Co-Founder
Taco lover. Deeply passionate about traditional Mexican food, the art of baking and traveling around her country; for her, every corner of Mexico it's a wonderful surprise.
Diego Espinoza
Lead Guide
Born in Oaxaca but calls Mexico City home. A keen lover of mezcal, would love nothing more than to share with you hi vast knowledge of Mexican history. There is not one boring second when he's around.
Elizabeth Buner
Lead Guide
Became a Mexico City dweller over a decade ago and has been fiercely studying its culture, traditions and foods ever since.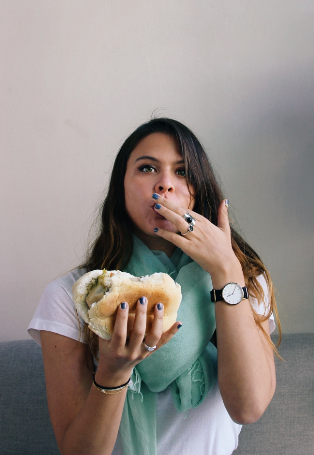 Úrsula Córdova
Lead Guide
In love with food, baking, working on her illustrations and, above all things, Mexico. Her favorite taco spot is Las Brasas.
Carlos Boj
Lead Guide
The biggest coffee aficionado in the team. When not touring you'd probably find him getting a caffeine fix.
Sustainability & Social Impact
Matt Wood
Sustainability & Social causes
The one in charge of our special events and collaborations with a good sustainable cause.

We've joined the movement to reshape the Future of Tourism! We are excited to announce that Devoured Mexico has signed the new set of Guiding Principles launched by the Future of Tourism Coalition. As a signatory, we commit to place destination needs at the center of our recovery strategies and do our part to build a better tomorrow for travel and tourism. Learn more at www.futureoftourism.org. #FutureofTourism